What Tommy Hilfiger sunglasses have to offer in 2020
Athina
[fancy_heading h1="0″ title="What Tommy Hilfiger sunglasses have to offer in 2020″]Spring Collection – Tommy Hilfiger sunglasses Summer 2020, construction and materials, celebrities.[/fancy_heading]
                                        TOMMY HILFIGER SUNGLASSES
The Tommy Hilfiger Company 
Tommy Hilfiger is a company that has been active for years in the field of fashion and accessories with great success. It is world famous all over the world and is recognised by the general public by the combination of its three colours: blue, red and white.
Their Products
Always guided by their customers and their needs, they choose to create new and fashionable models of sunglasses, but without leaving behind the glasses of high quality and aesthetics. Stylish, authentic and impressive, they offer comfort, elegance and top quality in a range of both sunglasses and eyeglasses. Their choice can be made by women, men and children where they can find unique colours of lenses as well as frames for every face shape for every age.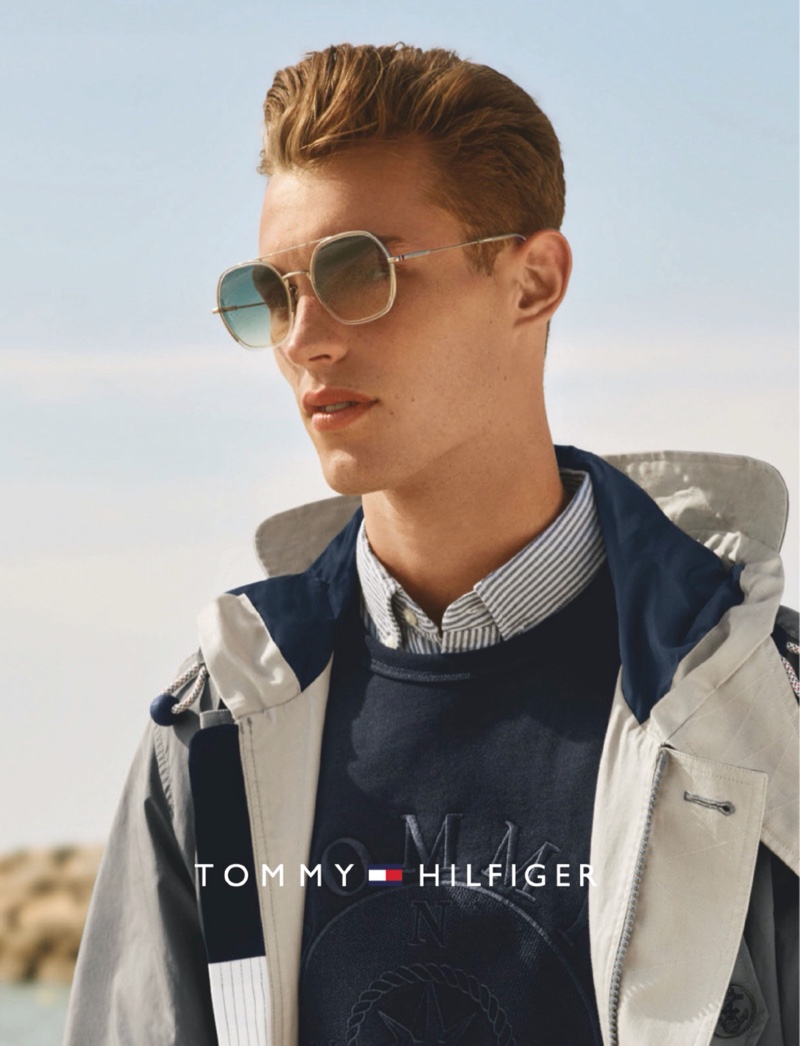 Construction Material
The material from which Tommy Hilfiger sunglasses are made is of high quality, thus ensuring high durability. They also give stability while protecting 100% from sunlight. Specially designed lenses help reduce the risk of eye damage caused by the sun's rays and eliminate reflections while they are ideal for every hour and occasion. In incredible colours and designs eyeglasses can be combined with sunglasses in a simple way: to use the frames of the sunglasses and as eyeglasses by changing the lenses.
Inspiration of their design
Emphasising the consumer aged 25 to 40, without this being a restriction for other ages, they develop the classic style with a youthful and modern touch. Their designs range from classic vintage to aviator designs as well as round frames in various shades of lenses. These designs can be worn everywhere as in the city, at sea and in any other activity etc.
Tommy Hilfiger Sunglasses Collection Spring – Summer 2020
As in every collection the last Spring-Summer 2020 stood out with its unique designs which can be characterised by bright shades and eclectic details that combine comfort and style.
Women's Glasses Tommy Hilfiger
Some examples of these are the Tommy Hilfiger glasses with a vintage style, both modern and functional, either in sunglasses or prescription glasses in the shape of a butterfly, with an elegant, flat design and delicate metallic details where they are a choice of every woman.
Men's Glasses Tommy Hilfiger
They could not leave the men of the planet complaining, so for them they have designed an aviator in various shapes such as round, square, with double bridge and Unisex so that everyone can make their choice through the Tommy Hilfiger Collection depending on the and personality.
Thus, the designer, re-interpreting the classic styles, now combines intense shades with an extremely thin metal frame, square frames in matte shades, round frames with vivid colours, thus leaving a feeling of timeless elegance regardless of gender. Of course, the special shades of blue and red could not be missing from the designer's collection. These in combination with the logo that is essentially the stigma of the Hilfiger brand.
The Choice of Celebrities
So it is no coincidence that we have seen many times celebrities around the world wearing the unique, modern and stylish sunglasses and eyeglasses of Tommy Hilfiger  . They prefer neat clothing designs which are made of unique fabrics and have a stylish style. Some famous names who have shown their preference to the sophisticated fashion designer Tommy Hilfiger are: Jessica Alba, Lake Bell, Olivia Palermo, Renée Zellweger and many others without this meaning that the rest of the general consumer public does not prefer Hilfiger products. reason?? The comparison of price and quality of the products leaves the customers satisfied with their every purchase.
In short, Tommy Hilfiger sunglasses and eyeglasses have unique designs and colours and are also in different sizes for every type of face that everyone could choose and wear by men and women as well as children. Regarding you can see the latest Spring – Summer Collection 2020 by Tommy Hilfiger …..
Finally, you can find the modern, unique and elegant designs of Tommy Hilfiger sunglasses and eyeglasses in our online store e-shop but also in our physical store and discover both the latest fashion of glasses and designs of previous collections at unique prices!
[pwb-product-carousel brand="tommy-hilfiger" products="15″ autoplay="true" arrows="true"]